OwlMtModels is proud to introduce our new line of 3D Printed products. Links are provided to each product on our Shapeways storefront from this page. Please check our Storefront page regularly as updates to this page might be slightly out of date.
Parts in this series are a bit more expensive because every part is made "On-Demand" when your order it. Most parts are offered in one of two material options;
* Lost wax Brass or Bronze
* High Definition Acrylate (HDA) Plastic
The resulting lead times to fill your order will depend on the material and how many other orders are being processed at manufacting shops affliated with Shapeways. Instructions for installing the various parts will be included on this page under each item.
SP "High" Roof Air Conditioner Hatches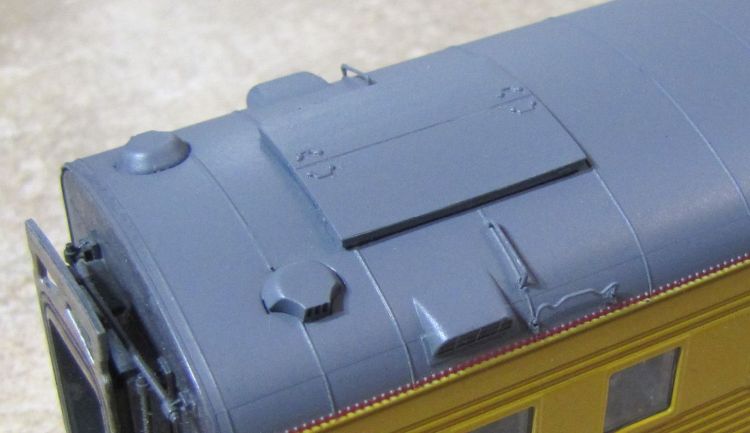 Photo of a OMM #4002 installed on Athearn-Genesis 77-C-3 Chair Car.
By the late 1950s SP was looking to simplify access to the roof top air conditioning systems in their passenger cars. The last version of this was a raised hatchway into the top of the car over the A/C parts equiped with a butterfly style pair of doors.
Cars equipped with these parts are now easy to model with our hatches (OMM #4001 and OMM #4002).
Jason Hill did a more detailed article on how to install the OMM #4002 on his blog post about SP 2424 (Part2) - Roof A/C Hatch.
4001 SP "High" Roof Air Conditioner Hatch (1-pcs) - Brass
Order OMM 4001 from OwlMtModels' Shapeways Storefront for $21.88.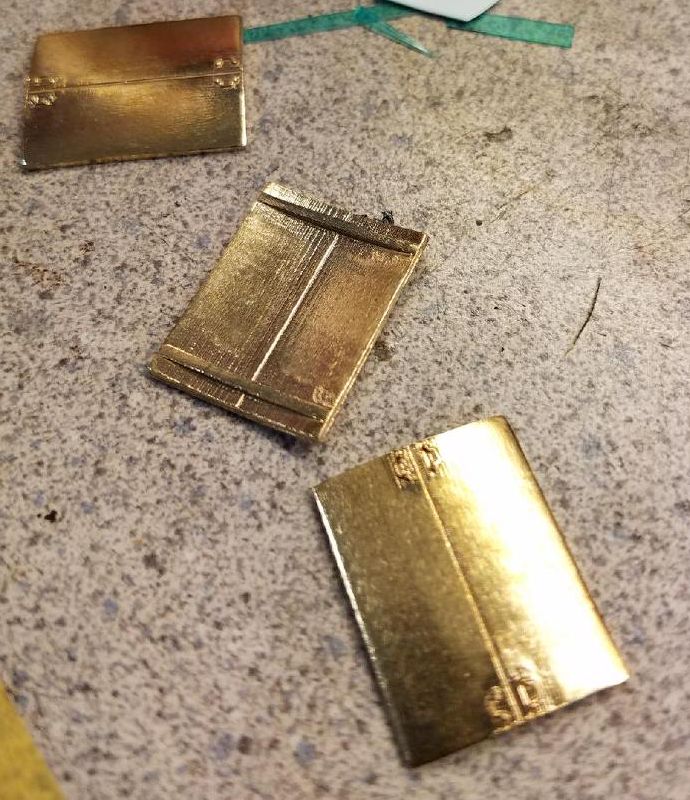 Photo of three raw OMM #4001's before installation.
The 4001 is a single brass casting. The brass casting has ribs on the back to help keep the wax straight. These are easily removed by match-sanding against the roof of the car or with a motor-tool. There is also a pin on centerline for mounting into a 1/16th inch hole drilled in the car roof. Alternately the pin can be sanded or ground down and the hatch glued in place with Canopy Cement.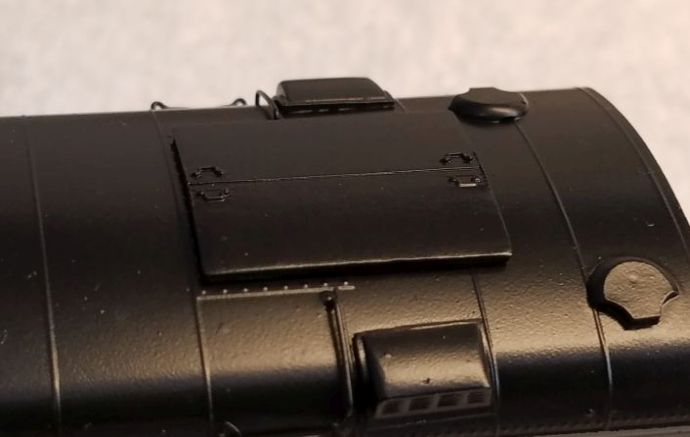 Photo of OMM 4001 installed on TCY Articulated Chair Car - Boyd Reyes Photo
4002 SP "High" Roof Air Conditioner Hatch (2-pcs) - HDA Plastic
Order OMM 4002 from
OwlMtModels' Shapeways Storefront
for $11.95.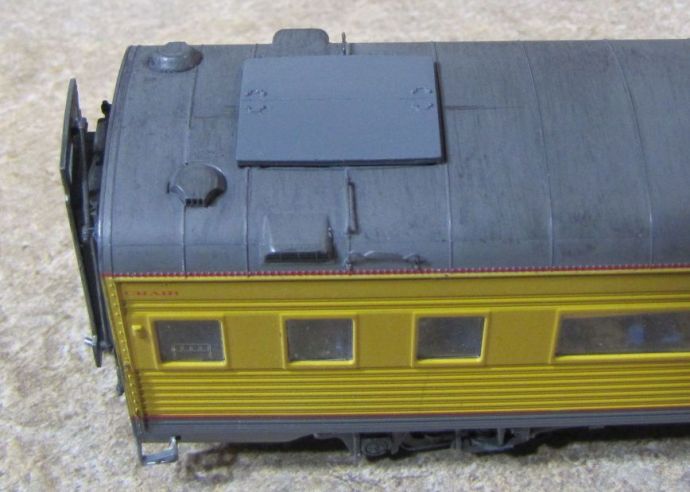 Photo of OMM #4002 installed on SP 2424 Athearn-Genesis 77-C-3.
The 4002 is pair of HDA printed plastic parts.
Cutting the two parts apart is easy with a pair of sprue cutters or Xacto blade. The test sample OwlMtModels received was a little "under cooked" so after cleaning up the part, it was rubber banded to the top of the car and left in the sun to UV cure for about 30-60 minutes extra. The cleanup took about 5 minutes of light sanding and some light filing to remove the support material from the bottom.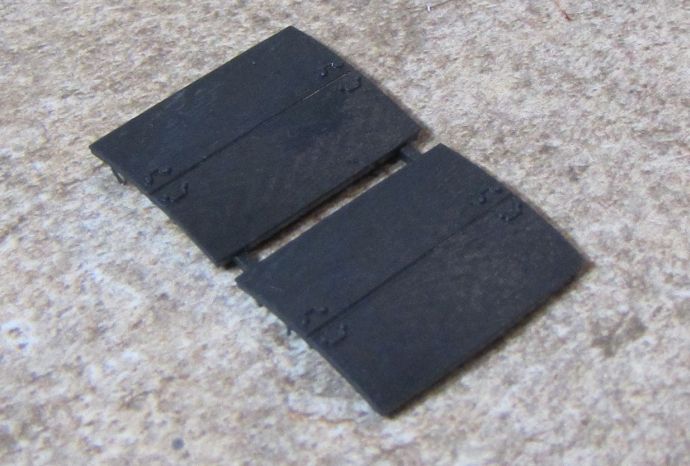 Here's how the raw printed HDA as it comes from the printer.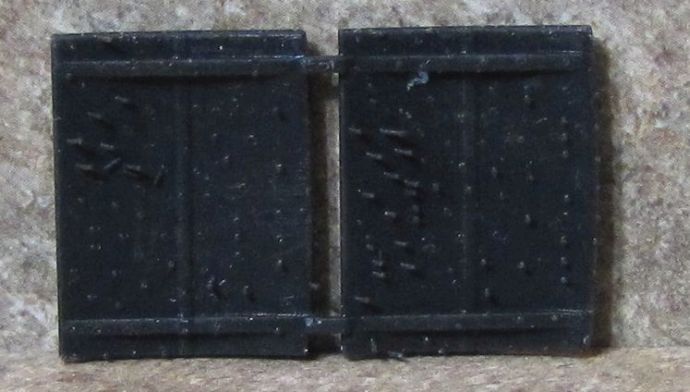 The backside of the raw printed HDA as it comes from the printer.
Other Upcoming 3D Printed Projects
We here at OwlMtModels have several other 3D Printed Parts coming soon to the 4000-series. After we get good test prints of a project, we'll be putting the information up here to order!